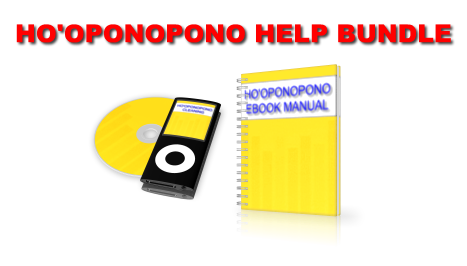 It's time to MAKE A CHANGE!
Dear Friends,
We simply couldn't be more excited to present you with this instant opportunity to experience the peace and the contentment that you've been looking for.. that we've ALL been looking for. It's part of a simply brilliant method that anyone can use, and can use right now. Not next week. Not tomorrow.
Now.
Friends, today we introduce you to ho'oponopono. Yes it has a funny name, but ho'oponopono brings some seriously powerful results.
Result Number One: Ho'oponopono is a STRESS DESTROYER
We've all been there. Something on the job, something at home, SOMETHING comes down on top of us and — whammo! — the stress floods in. Stress can be so bad that sometimes we can't eat or sleep, or we get snappy with the people we care most about.
You use ho'oponopono and the stress that you're experiencing is going to be gone.
Fast.
Result Number Two: Ho'oponopono Solves Problems
Now here's where some of you are going to jump off. Ho'oponopono solves problems and makes life better.
You heard it right.
Ho'oponopono WILL solve problems and make life better.
How?
Using ho'oponopono puts you into the proper alignment. Negative pull and negative resistance is eliminated, and the self flows towards what is right and perfect. Naturally. Problems, in time, fall off. Positive outcomes roll in.
Hard to believe?
Yes! It is hard to believe! We admit it. In fact when we were first introduced to ho'oponopono we didn't believe in it either. But we were open enough to give it a shot.
Boy are we glad that we did.
Let's bring out the goodies. We're offering four — one, two, three, four! — tools that will walk you step-by-step through the ho'oponopono process and allow you to quickly and easily apply ho'oponopono so that you can experience this extraordinary method in your life now.
Tool One: Ho'oponopono Ebook Manual
Tool Two: Ho'oponopono Audio Manual
Tool Three: Tapping Into The Subconscious Audio

Tool Four: Ho'oponopono On Automatic Audio

You get all four of these tools, and you get them instantly. Three o'clock in the morning? Holiday? Doesn't matter. 24/7 instant access.
And now for the critical question…
How much?
Let's consider what we're offering here. A complete guide to a process that eliminates stress and solves problems. Is this a valuable offer? Absolutely! If we charged $200 for this stress busting and problem solving package it would be a bargain. But we're not charging $200.
We're not charging $100.
We're not even charging $50.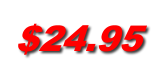 An extraordinary method, four tools that show you exactly how to do it, instant access, all for only $24.95.
But it might not last…
Can we be honest? We think $24.95 is an extremely low price for what's being offered here. We believe $50 would be a decent price point — not great from our perspective, but decent. Right now it's $24.95.
Take advantage.
Put ho'oponopono to use in your life starting today. We're keeping the price low… for now. This is the time. Don't put it off and miss out on this great opportunity to experience ho'oponopono for yourself.
Place your risk free order now and open the door to the incredible wonder of ho'oponopono.
HO'OPONOPONO HELP BUNDLE
SEND ME THE HO'OPONOPONO HELP BUNDLE NOW

Affiliate Opportunity: Earn money Promoting The Ho'oponopono Help Bundle.
QUESTIONS? CONTACT US
Contact us by using the form below. We will respond to all inquiries asap. Thanks!